Cancel your Cloudcraft subscription
We're sorry to see you go! Only the account owner can cancel a Cloudcraft subscription, and it takes effect at the end of the current billing cycle; you won't be charged again, and your account will be downgraded to our free plan.
You won't lose access to the diagrams you created. However, keep in mind that Infinite Grid blueprints will switch to read-only mode until you subscribe again or change them to the standard grid size, and AWS resources will no longer update.
Now that you know everything you need to know, head to User → Subscription settings inside Cloudcraft and click Cancel subscription.

The next screen will ask for optional feedback so our engineering team can make Cloudcraft a better fit for you and others in the future.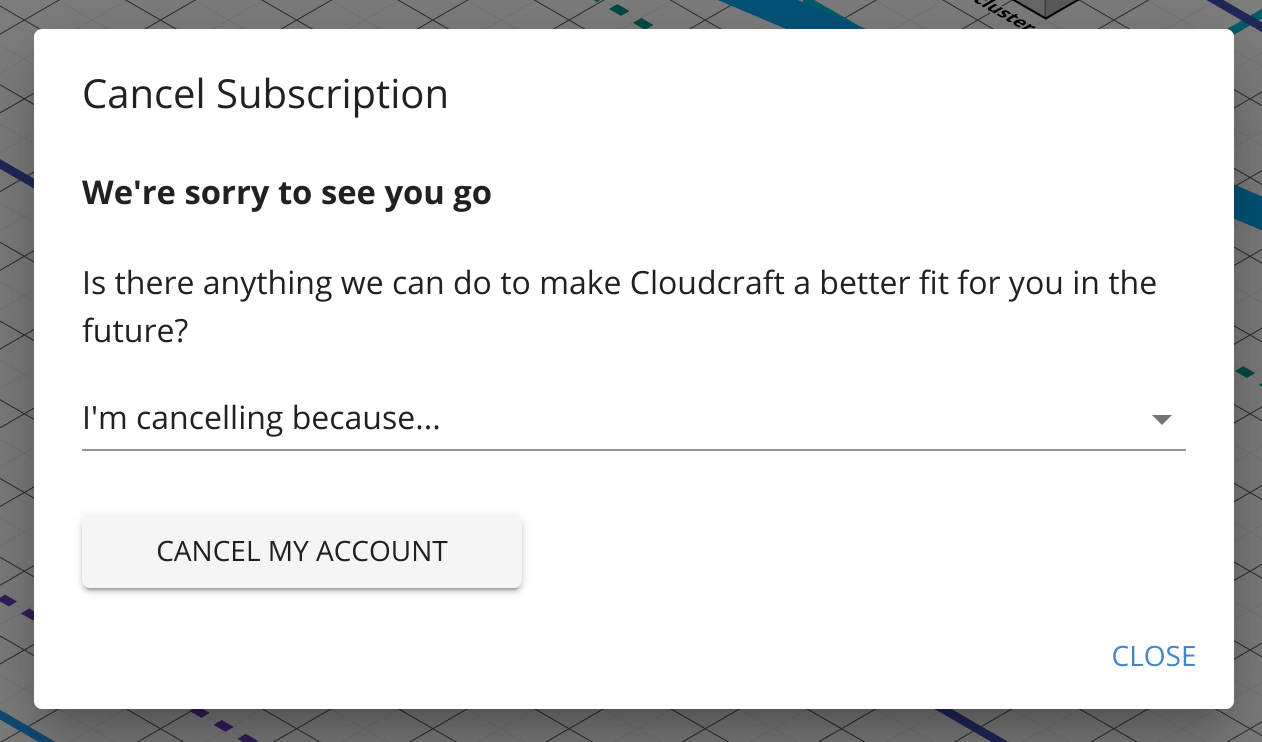 Feel free to skip this form. Click Cancel my account to confirm your cancellation.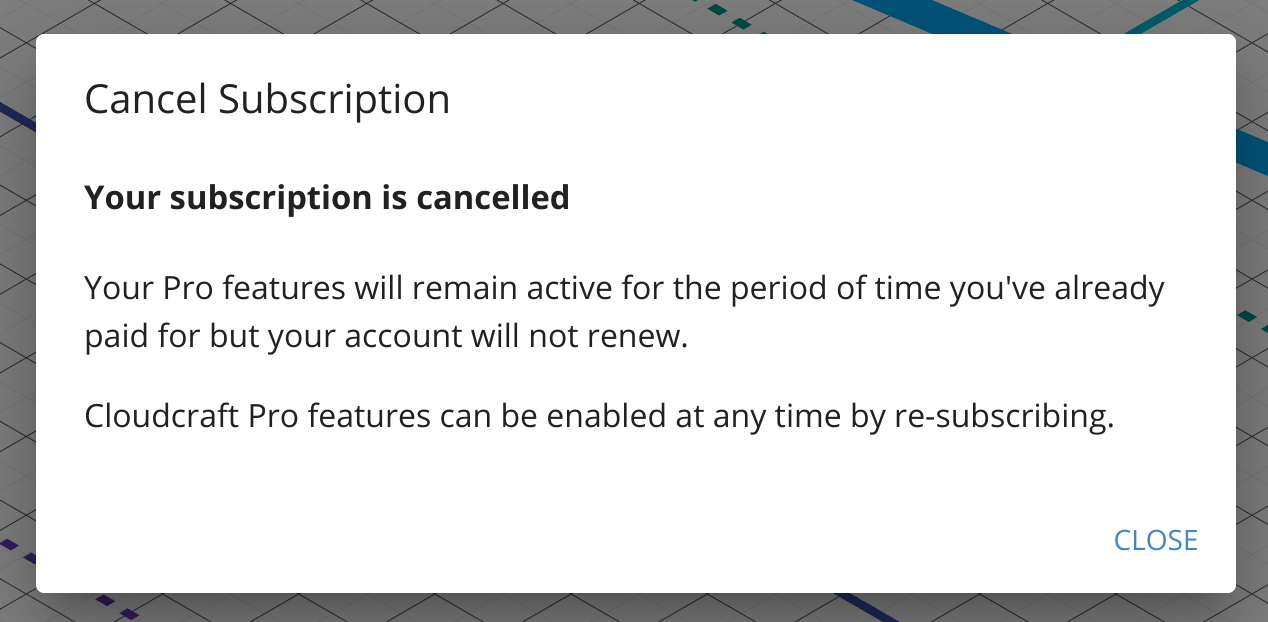 Thank you for giving Cloudcraft a try!
Canceling a subscription doesn't remove your data from our servers; it downgrades your account to our free plan. If you wish to delete your account and all data from our servers, contact our support team; they will be happy to help.