Cancel your Cloudcraft Pro subscription
If you are sure you would like to cancel your Pro subscription and downgrade to the Free tier, we will be so sorry to see you go! Canceling takes effect immediately, and you will not be charged again.
You will not lose access to the diagrams you created, but diagrams which use the Infinite Grid feature become read-only on the Free tier, and the Live Information Feed for any AWS imported resources will stop updating.
Cancel your account
Start by clicking the avatar icon next to the What's New button on the top right of the application screen.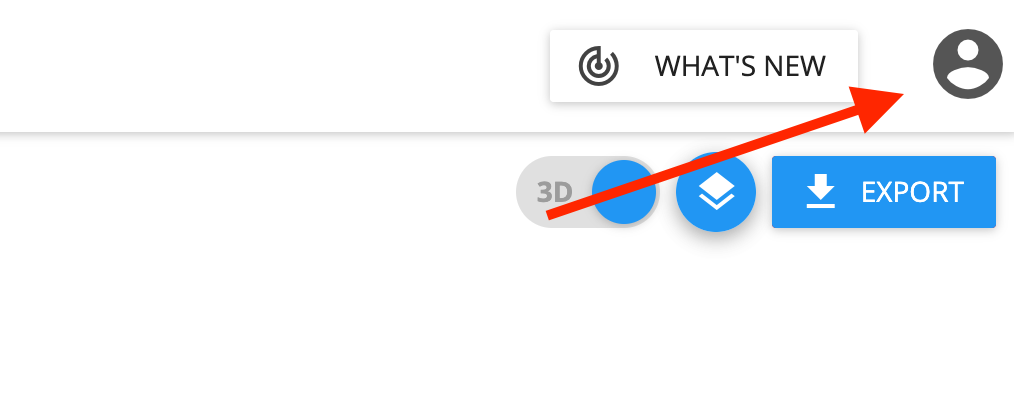 Once the dropdown menu shows up, click the Subscription settings option, which will open a modal window where you can manage your subscription. Click the Change Plan button.

Now, click the blue Cancel Subscription link at the bottom of the page.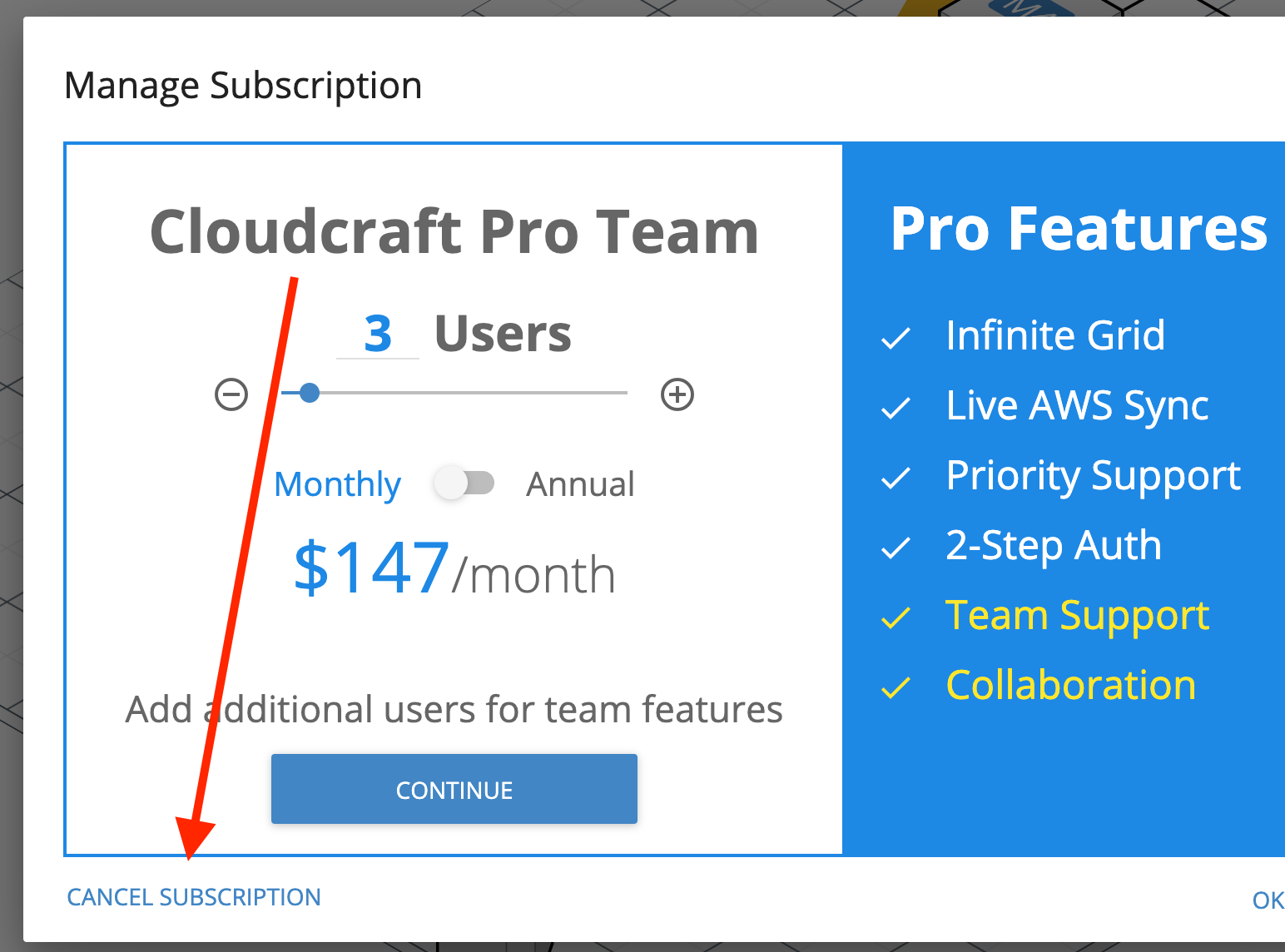 Confirm the cancellation by clicking the Cancel My Account link. Your account will be downgraded to the Free tier upon the expiration of your trial or at the end of your currently paid for subscription period.
If there is anything we can do to make Cloudcraft a better fit for you in the future, please let us know by completing the short cancellation prompt.
Thank you for giving Cloudcraft a try!