Billing and invoices
As the account owner, you can make changes to your subscription and payment methods at any time.
Start by heading to User → Subscription settings.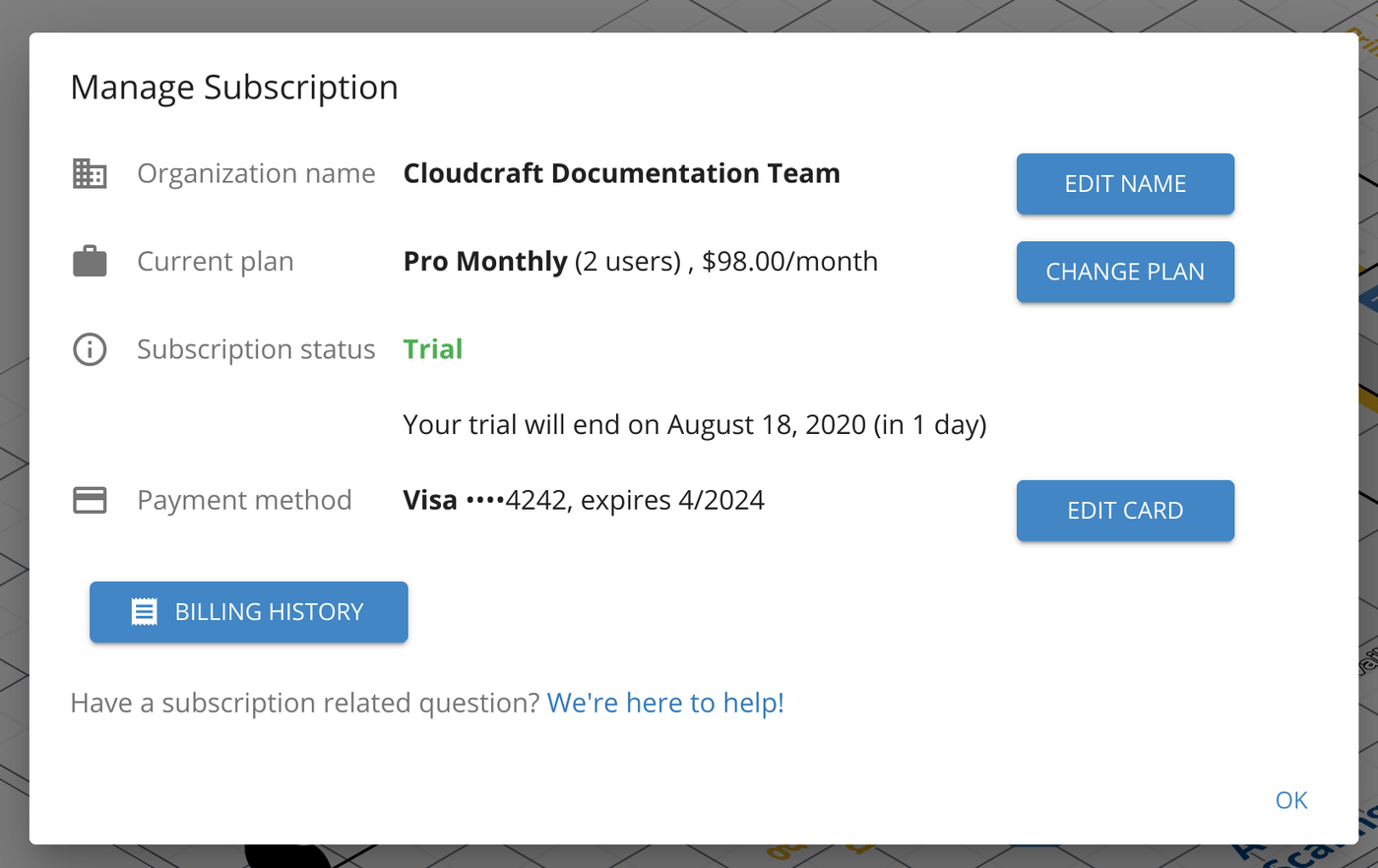 View, print, and configure receipts
If you need to view or print receipts, you can click on the blue Billing history button. Here you will see your past payments, and have the option to download, or view them in your browser.

By clicking the Receipt settings link at the bottom of the screen, you can configure receipts to be emailed to you each month, or include aditional billing information, like your company address, or VAT ID.
You can use this template to improve your receipts.
Bill from:
Datadog, Inc.
620 8th Avenue, 45th Floor
New York, NY 10018, USA

Bill to:
Your company details
Update payment details
You can update your credit card information by clicking the blue Edit card button to the right of your current card details.

Enter your new card details, and click the blue Update payment info button.
Switch to annual payment
You can switch to paying your subscription annually at any time. Click on the blue Change plan button, and then toggle the switch from Monthly to Annual. Click the blue Continue button when you are done.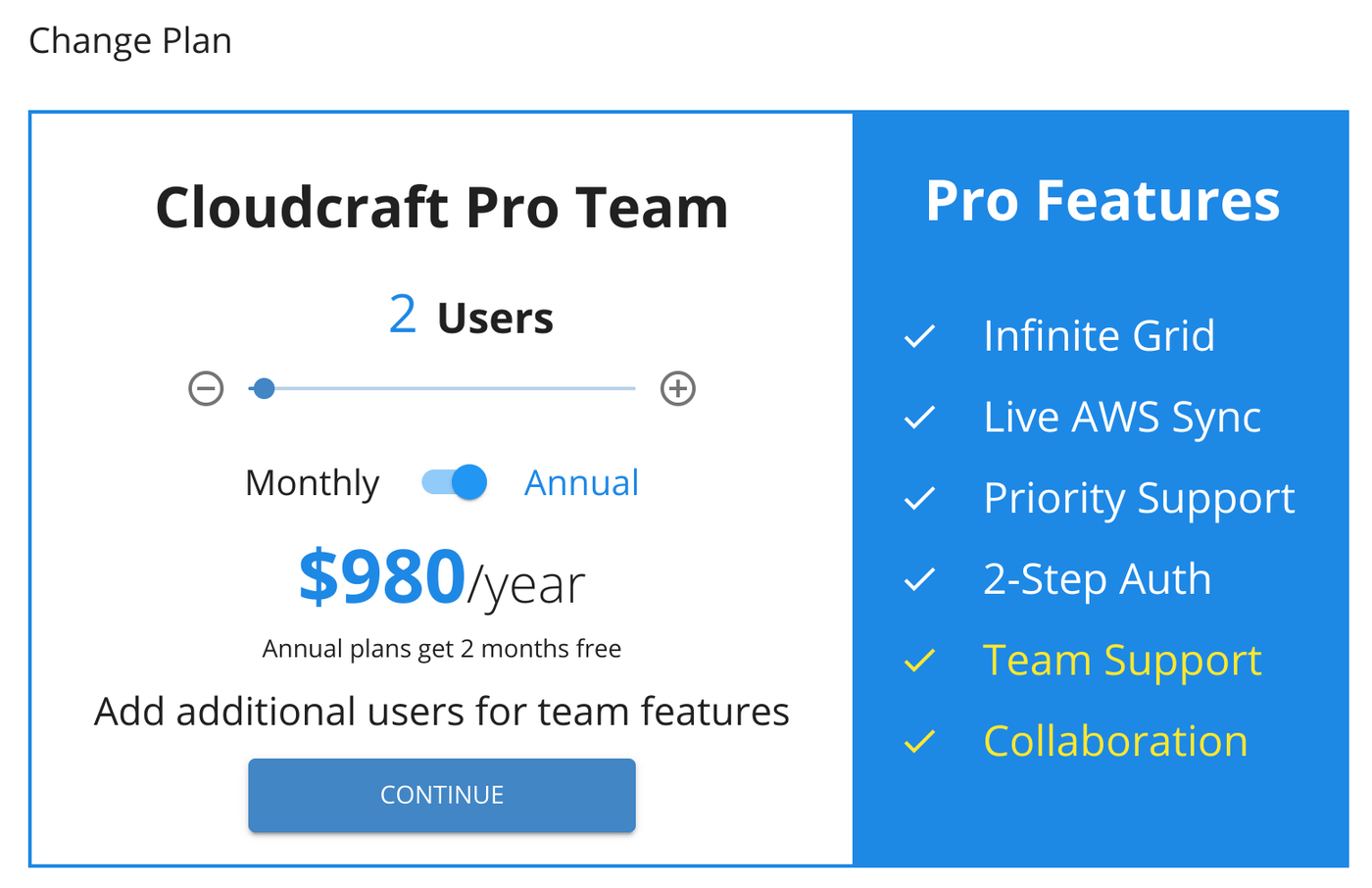 Confirm the change in your subscription, and then click the Confirm link. That is it; the Manage subscription window should now display Pro Annual as your current plan.
If you would like to pay via check or bank transfer, get in touch with our sales team and they will help switching you to invoice payments.
Any already paid for subscription period will be fully prorated, and the remaining credit will be automatically applied towards the next billing cycle.